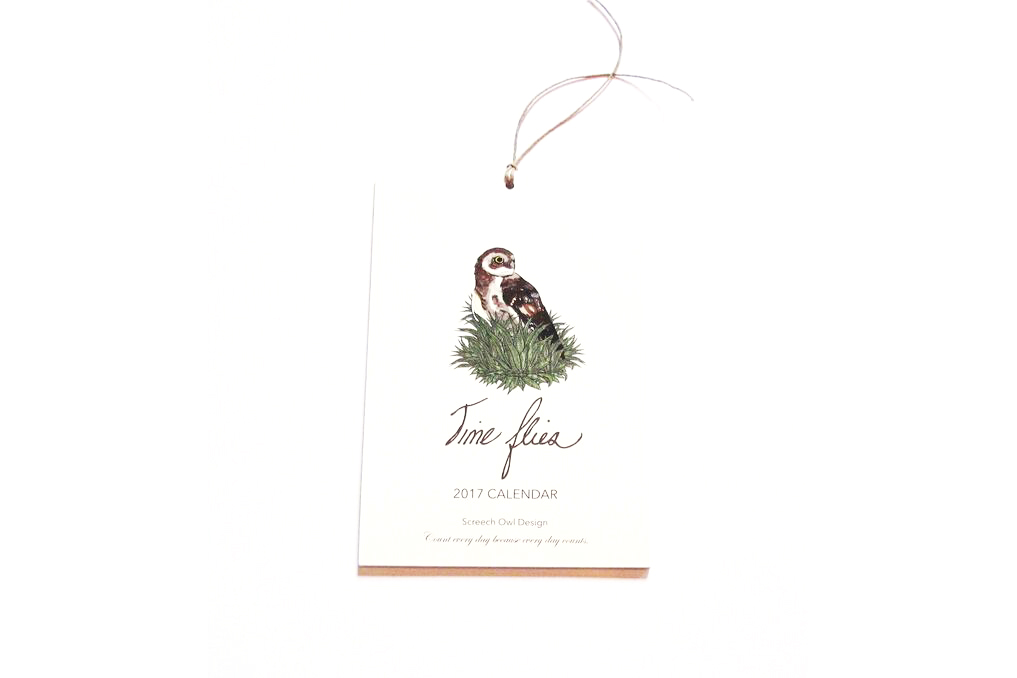 2017 Time Flies Calendar
Time flies! Count each day with our beautiful nature-inspired calendar from Screech Owl Design, featuring 12 exquisite illustrations that celebrate the birds and botanicals of each season. The original hand drawings and bold colors make it a beautiful addition to any wall - office or home.
Printed on 100% recycled warm and heavy stock with a waxed string.
6"x9"