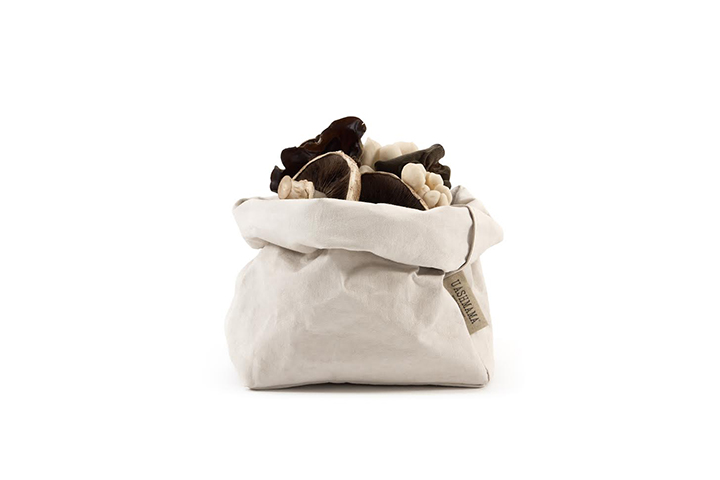 Uashmama Paper Bag
Introducing UASHMAMA's gorgeous line of paper bags. Hand-sewn in Tuscany, their signature minimalist design combines the rustic elegance of the Italian countryside with the innovation of sustainability through the use of a unique virgin fiber paper (made through cultivation - not deforestation) that looks and feels like leather but washes like fabric.
Every purchase directly supports an artisan community of Italian seamstresses.
Additional Information
The paper bags are machine washable. Wash in warm water using a mild soap or detergent, unroll before washing and dry flat.

If you find your oversize bag becomes soft with age and falls over, wash it, stuff it while still wet and leave to dry. The paper will dry stiff in any form it is set.

We recommend washing the brighter colours separately, these colours are designed to fade.

If you're using your UASHMAMA bag for herbs, plants or flowers be sure to use a small pot, vase or container. Do not pot directly into the bag.

This bag is not waterproof, water will not hurt our bags but they will leak so remember to use a plant tray.